Description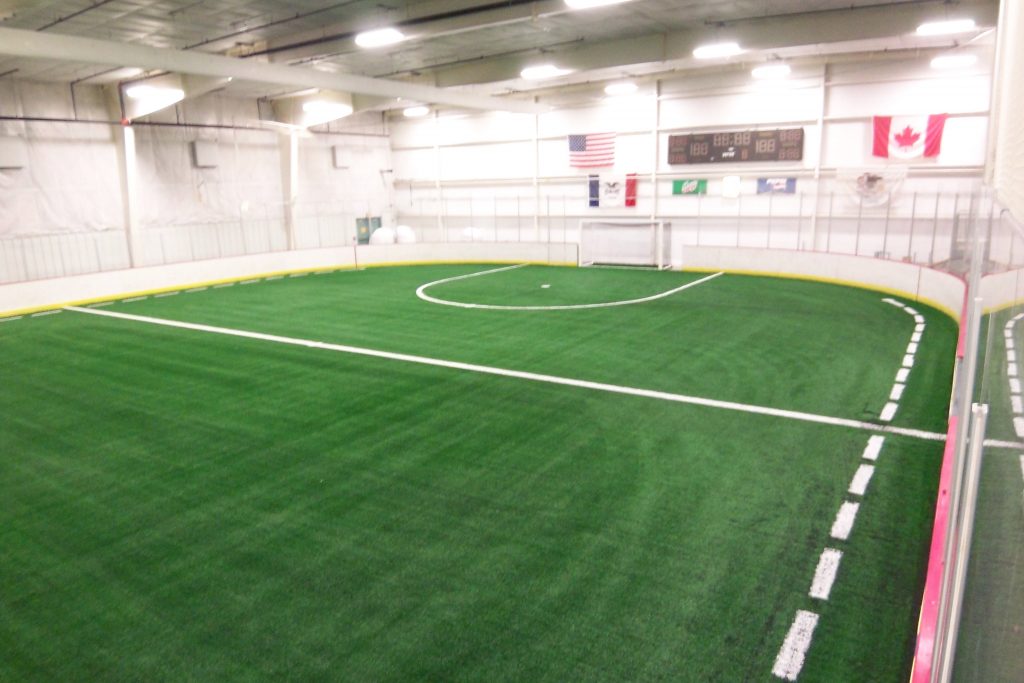 SportsTurf 40 is our standard athletic field turf for large playing areas or indoor training facilities. Depending on the use, SportsTurf 40 can be infilled with sand, rubber, or a variety of infill options. SportsTurf 40 offers a long-lasting economical solution for your athletic or play area.
Applications: Athletic fields, playgrounds, parks, training facilities.
Face Weight: 40 oz.
Pile Height: 1.5"
Yarn Color: Two tone green is standard, custom configurations and yarn types available.
Yarn Type: Available in Polyethylene monofilament slit film or alternating rows of Polyethylene monofilament and slit film yarns.
Construction Details: Type: Tufted. | Gauge: 1/2 inch.
Primary Backing: 2 layers of 13 pic polybac.
Secondary Backing: 22 oz. polyurethane.
Perforations: Yes, 4"x3" pattern is standard, but no perforations is optional.
Infill Requirements: Yes, requires 3-6 lbs/sf depending on usage. Rubber, Envirofill™, SafeShell™, TPE, and/or TPU infill are all acceptable.