Description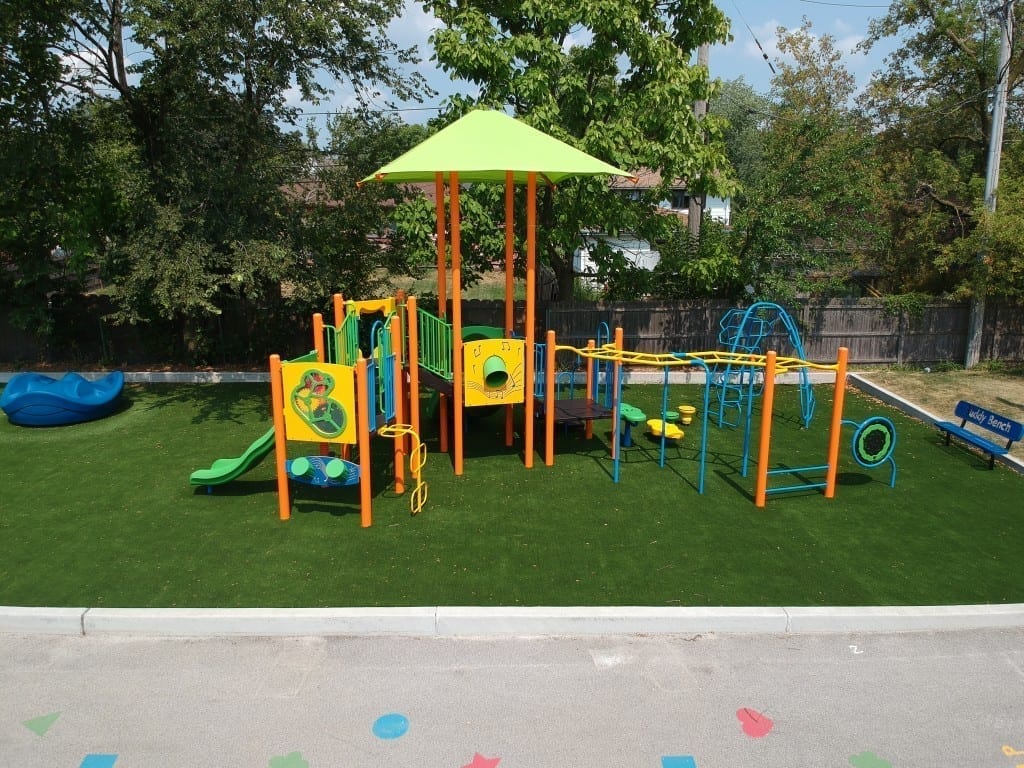 Perfect Turf's new Playground Turf takes synthetic turf for playgrounds to a new level.  Starting with a dense 80-ounce face weight turf for greater softness and durability, we then added the following qualities to make it the best choice for synthetic turf playground safety surfacing:  Antistatic yarns to keep the kids from getting shocked when they touch the equipment.  Anti-microbial additives to kill bacteria and keep the surface more sanitary.  HeatShield™ technology which adds microscopic reflective pigments in the yarn that reflect the UV rays and as a result keep the turf cooler.  Synthetic turf is already proving to be the best premium safety surface over poured rubber and rubber tiles, now with Perfect Turf® Playground Turf 80™ the best choice is even better.
Applications: Playgrounds, Landscape.
Face Weight: 80 oz.
Pile Height: 1.4"
Yarn Color: Two-Tone green with a green/tan thatch layer.  
Yarn Type: 12,600 denier two-tone polyethylene blades with a texturized polyester thatch layer. Playground Turf yarns are fabricated with antimicrobial additives and cool-grass reflective pigments built into the yarns.
Construction Details: Type: Tufted. | Gauge: 3/8 inch.
Primary Backing: 6 oz. 2-layer polybac.
Secondary Backing: 22 oz. polyurethane.
Perforations: Yes, 2" x 4" inches on center.
Infill Requirements: Yes, 2 lbs/sf of infill based on customer preferences.