Description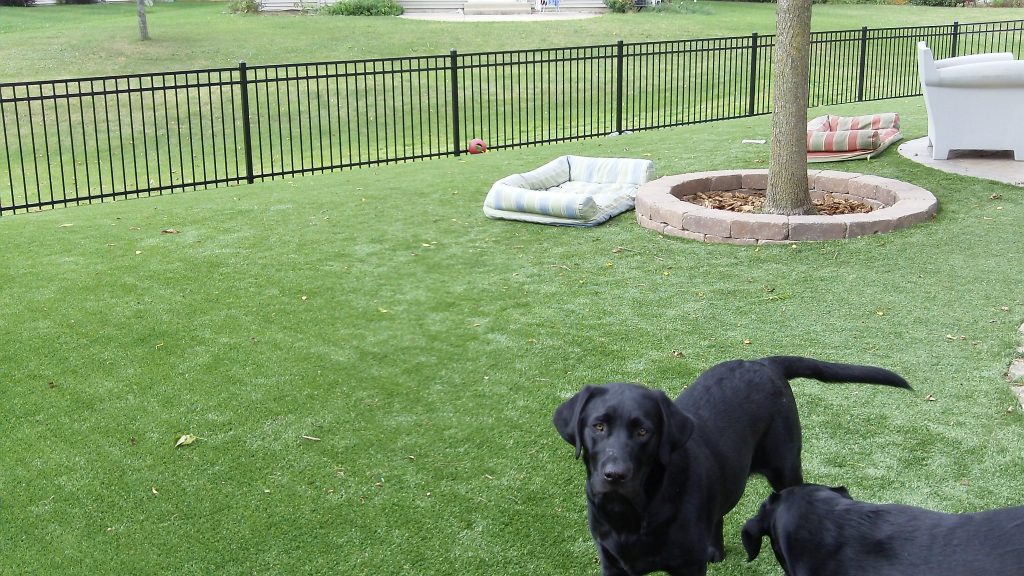 Note: Due to multiple upgrades of Pet Turf, we cannot guarantee the specifications below are accurate. While all versions of PetGrass are excellent, you may get a newer, upgraded version from what is listed below. (With updated features like a shorter pile height for more dense, easier to clean turf.)
PetGrass® is designed specifically with your best friend in mind. PetGrass® is infused with LIFE®Materials anti-microbial additives that kill bacteria to create a healthier and more sanitary environment while minimizing odor. The two-tone blades combined with a tan or green thatch layer helps create a very natural or professional look for this turf. The backing is designed with five times the drainage holes as other turfs. Combined with the anti-microbial additives, this turf provides maximum drainage, odor and bacteria control, all while maintaining its durability.
Applications: Indoor or outdoor use for pet resorts, dog kennels, residential yards, dog runs, veterinary hospitals, municipal dog parks, or any area where people walk dogs.
Face Weight: 64 oz.
Pile Height: 1.25"
Yarn Color: Two-tone grass blades and a spruce green thatch blade.
Yarn Type: 11,800 denier 8-ended two-tone Monofilament Polyethylene grass blade and a curled Polyethylene thatch layer. PetGrass® yarn is built with anti-microbial additives.
Construction Details: Type: Tufted. | Gauge: 3/8 inch.
Primary Backing: 2 layer 13 pic polybac.
Secondary Backing: 24 oz. special anti-microbial infused Polyurethane backing that is exclusive to PetGrass®
Perforations: Approximately every 2" by 2" on center with additional holes to assure complete drainage.
Infill Requirements: No.