Description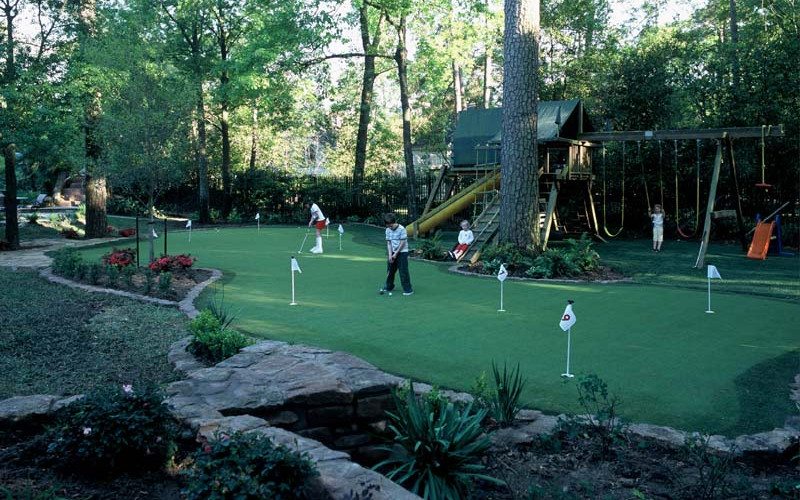 PerfectPutt 100 is our 1" premium polypropylene synthetic turf for putting greens. PerfectPutt 100 requires between 3-5 pounds of infill per square foot. This allows the turf to hold shots from up to 100 yards and provide an excellent putting surface capable of a wide range of stimp speeds as desired by the owner.
Applications: Putting greens, bocce courts, tennis courts.
Face Weight: 34 oz.
Pile Height: 1.0"
Yarn Color: Olive Green.
Yarn Type: 7600 denier, Polypropylene fibrillated slit film.
Construction Details: Type: Tufted. | Gauge: 3/8 inch.
Primary Backing: 2 layers of 18 pic and 13 pic polybac.
Secondary Backing: 20 oz. urethane.
Perforations: Not standard but can be ordered with drainage holes.
Infill Requirements: Yes, 3-6 lbs/sf of infill based on application and customer preferences.