Description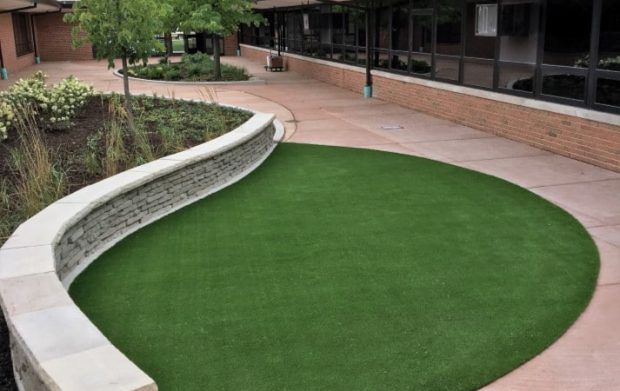 PerfectLawn 82 is the first and highest face weight turf of our new PerfectLawn® series of mat-resistant turf. Innovative design, construction and blade shapes give this turf unprecedented resiliency among landscape turfs. For the benefits of synthetic turf and look of natural grass in high traffic areas where you still want the blades to stand up, choose PerfectLawn 82!
Applications: Playgrounds, high-traffic landscape areas, pool surrounds, parkways, road medians, garden paths, golf fringe.
Face Weight: 82 oz.
Pile Height: 1.575"
Yarn Color: Two-tone blades with tan and green thatch layer.
Yarn Type: Long blades, Polyethylene, W-shape, 10,800 denier. Thatch blades are polypropylene, 4,000 denier.
Construction Details: Type: Tufted. | Gauge: 3/8 inch.
Primary Backing: 2 layers of 13 pic polybac.
Secondary Backing: 22 oz. polyurethane.
Perforations: Yes, 2" x 4" on center.
Infill Requirements: Yes, 2 lbs/sf of infill based on application and customer preferences.