Description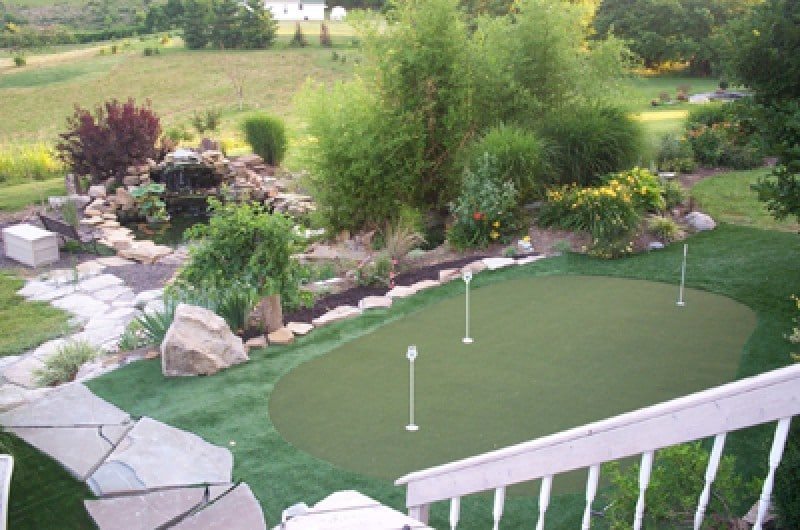 This piece is ripped! It is also heavily discounted because of that. A steal for temporary situations where looks are not key.
Nylon 38-36 two-tone is comparable to many companies' standard nylon putting green turf- except the aesthetics are improved by using two colors of nylon yarn. This highly durable turf is ready to putt on within minutes from unrolling. Our 38-36 turf is often used for indoor applications as well as outdoor putting greens, patios and balconies.
Applications: Indoor or outdoor: putting greens, balconies, patios, batting cages, walkways, athletic training facilities, and rooftops.
Face Weight: 36 oz.
Pile Height: 7/16"
Yarn Color: Olive and forest green.
Yarn Type: Nylon.
Construction Details: Type: Tufted. | Gauge: 3/16 inch.
Primary Backing: 2 layer, 18 pic & 13 pic polybac.
Secondary Backing: Rubberized action backing for flexibility and additional dimensional strength.
Perforations: No.
Infill Requirements: Optional, 1-2 lbs/sf of infill based on application and customer preferences.