Description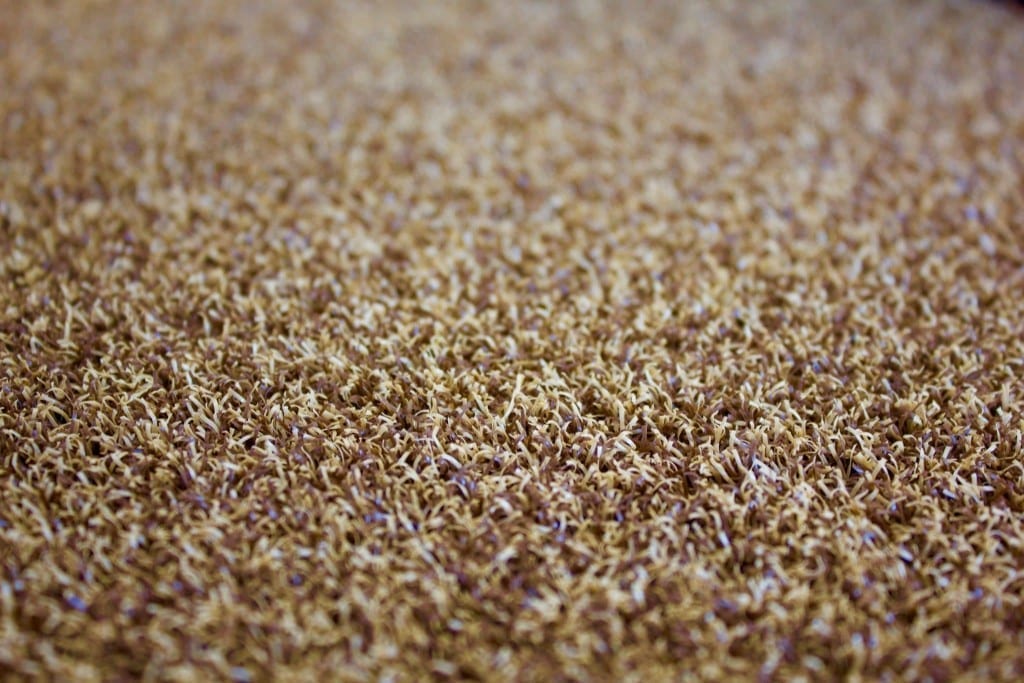 Perfect Turf® – Multi-Use 25 Tan is a shorter version of our Multi-Use 58™ turf.  At just over 1/4 inch high, the 25 ounces of polyethylene yarn weight is compressed into this short, durable turf. Perfect Turf®–Multi-Use 25 is softer and less abrasive than similar looking nylon yarns.  This turf has many uses including pool surrounds, soccer fields, batting cages, putting greens, indoor floors and balconies and patios or anywhere else you want a beautiful colored soft, no infill, economical turf.
Applications: Indoor or Outdoor – from decks to pools to putting greens and more (see above)
Face Weight: 25 oz/sq. yard
Pile Height: 3/8"
Width: 12.5' (150") wide rolls.
Yarn Color: Tan
Yarn Type: 6,000 denier 8-ended texturized Polyethylene.
Construction Details: Type: Tufted. | Gauge: 3/16 inch.
Primary Backing: 1 layer 13 pic polybac.
Secondary Backing: 28 oz. latex.
Perforations: Optional, typically not standard.
Infill Requirements: Not Required.